Tell me if this sounds familiar: You put together a hit list of "what to do in the Catskills" ideas that sounded like they'd keep you occupied all day on your vacation, and then you got there … and realized half of the ideas on the list lasted you all of 5 minutes.
What the heck are you going to actually DO on your vacation?
I love looking at "what to do" lists before I go on vacation, but more often than not I realize that the list wasn't actually written by someone who lives in the area. So when I get there and start off on what I hope will be an epic adventure, the disappointment hits … quickly.
The good news for you is I grew up in this beautiful little corner of the world, and I work as a photographer who captures a lot of family vacation photos, so I answer the "what should I do while I'm in town" question … a lot! Layer in the fact that I've spent years photographing some of the local hot spots for the Sullivan County Democrat newspaper, and I have a love for some of the off-beaten, rarely-written-about, places that make this section of upstate New York so special. Read on for my favorite spots to visit, swim, and eat at while you drive around checking out the cows, the trees, and all the other natural wonders of this beautiful section of the state.
What to Do in the Catskills
Before I go too deep here, let me explain how I decided what I should include on this list and what didn't make the cut.
When it came to deciding what I'd recommend, I kept the "this should take more than 5 minutes" line in mind. Because no one likes to drive an hour only to find out the "really cool attraction" is cool to look at but that's just about all you can do. I've mentioned a few roadside attractions in this list that you can see on the way, but they're appetizers and not the entrée (don't worry, I have some good Catskill restaurant recommendations to sate your appetite too!)
I also want to be mindful of fact that we are in the northeastern part of the United States where Old Man Winter can be a bit of a jerk! Some of the options on this ideas list will be perfect for summer, but if you're coming to town in December, you'd be better off scratching them off your agenda. Vice versa, I've made sure to include some of my favorite things to do when the wind and snow chase you inside.
I've also made sure to include ideas that will work whether you're in town to celebrate with your partner (surprise proposals in the Catskills are a growing trend that I fully endorse!) or you have the whole family in tow. Not every idea will work for everyone, but this is the internet. When's the last time you actually found something that everyone agreed on here?!
With those little disclaimers out of the way, let's get your vacation checklist filled with some seriously fun ideas (that will actually keep everyone occupied for hours!)
Visit an Alpaca Farm
Alpacas were imported to the US back in the 1980s (although their ancestors roamed the plains centuries ago), and this South American animal has become a staple of the Catskills agricultural industry. Not familiar with this furry critter?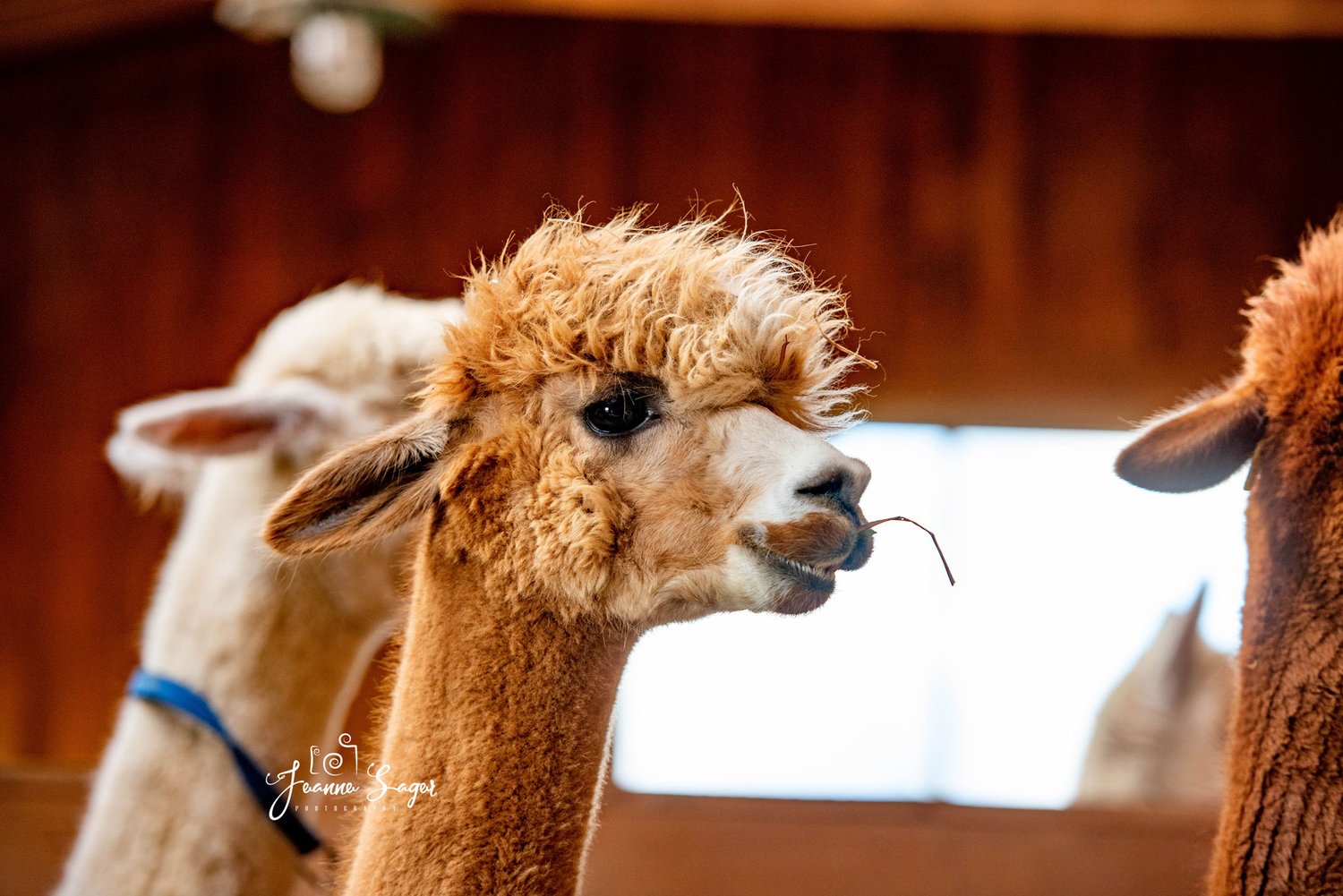 They have a lot in common with llamas — both are what's known as a camelid — but alpacas are smaller than their cousins, and they're friendlier too. Their fur — typicaly referred to as fiber — is what's made them especially popular, though, as alpaca wool is incredibly soft and luxurious. That makes it perfect for making everything from sweaters to socks to blankets and everything in between.
Native to the mountainous terrain of South America, alpacas are well-suited for the mountains of the Catskills as they adapt well to both hot and cold, and they thrive in large pastures, of which we have plenty.
Alpaca farms dot the Catskills these days, and many are open for guided or self-guided tours, with different events on their calendars throughout the year. Learn how fiber from the animal becomes clothing, feed an alpaca by hand, have your photo taken with an alpaca, take the animal for a leash walk, and, of course, stock up on some sumptuously soft alpaca wool goodies.
My favorite farm to visit:
Buck Brook Alpacas, 12 Bestenheider Road, Roscoe, NY 12776
What you need to know:
Located just outside of Roscoe, New York, about 10 minutes off of Route 17/Interstate 86
Has an on-site AirBnb for anyone who wants to stay where the alpacas live
Will host birthday parties and other events
Kids 3 & under can visit for free!
Roadside Attraction Alert:
If you're coming through Roscoe, don't miss the chance to visit one of the country's "paper towns." Made famous by a book named Paper Towns (surprise, huh) by popular young adult author John Green, paper towns aren't actual towns at all. These "towns" were settlements labeled on maps by mapmakers as way of making their work harder to copy, as only the mapmaker knew that this town didn't exist. If another map showed up with this "paper" town listed, it meant the second map was a copy!
The paper town of Agloe is located right outside Roscoe, and it is one of the most important in Green's book (which was later turned into a movie of the same name). To find it, you'll want to drive along County Route 7 outside Roscoe. If you pay attention, near the county road's intersection with Beaverkill Road you'll find the sign that marks the right where Agloe would be if it were a real town!
Visit the Original Site of Woodstock
When we say that the Catskills are teeming with history, we mean history that has rocked the world. Literally! In 1969, thousands of hippies descended on an alfalfa field in upstate New York for three days of peace, love, and music, and music history was born.
Although Woodstock, NY is technically in the Catskills, you'll have to head to Bethel, NY to experience the '60s again (or for the first time). The original site of Woodstock is located just off of the main road in Bethel, and the original field where hippies rolled in the mud has been maintained for visitors to wander onto for free.
Now owned by a non-profit known as Bethel Woods Center for the Arts, the property also plays host to a performing arts center that attracts major headliners every summer. I once took photos of a then quite young Taylor Swift in the performing arts pavilion, back when she was an opening act!
These days the names are just as big — the 2023 concert line-up includes the Chicks, James Taylor, and more. Plus there's a museum dedicated to the original concert and the musical movement that it spawned. Not in town for concert season? Don't despair! The museum is open for tours during both winter and summer months, and an events center in the same building hosts indoor performances in this more intimate space even when the weather outside is frightful.
Keep an eye on the Bethel Woods event calendar for other big events from their "Peace, Love, and Pumpkins" Halloween extravaganza, to a holiday light show that's set to music (of course).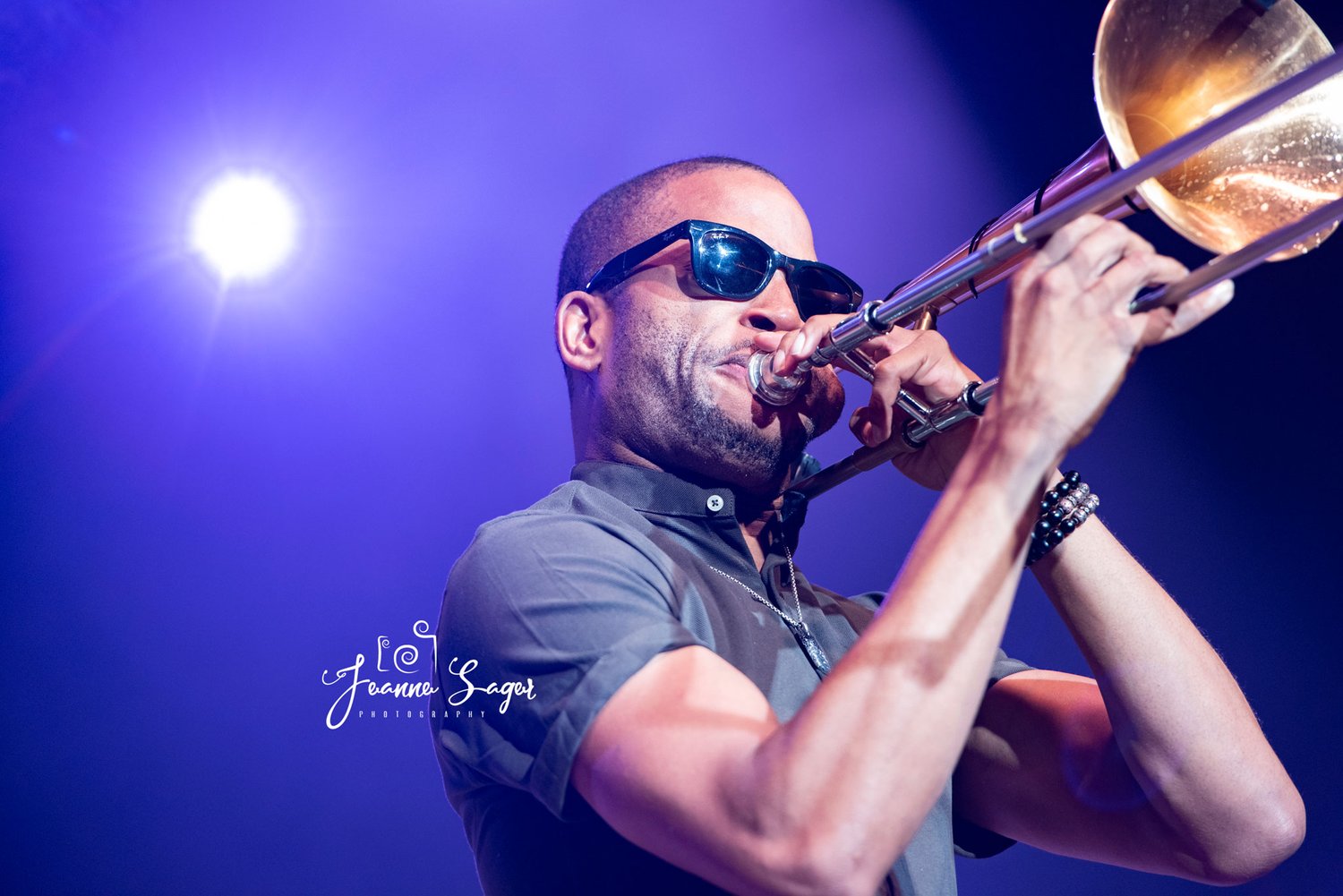 This Catskill outing can be for the kids, but you'll have to be choosy. From a mom perspective, the museum tour doesn't offer much for the little ones, so I'd give it a pass if you've got the kids in tow. Then again, events like the fall Harvest Festival have something for everyone, and the concert line-up often has at least one kid-friendly event.
Visiting Bethel Woods
The site is located at 200 Hurd Rd, Bethel, NY 12720.
A monument to Woodstock is free to visit, and it's located beside the original field where the 1969 concert occurred.
The concert space is now cash-free, so if you're headed for the music, make sure you bring a credit card or have your phone set up for mobile payments.
Roadside Attraction Alert: If you're driving in the Bethel area, don't miss "Hippie Muffler Man." He's one of those, "go by too fast and you'll miss him" sort of attractions, and he definitively falls in the "doesn't last more than 5 minutes" category. In fact, he's located on private property on the Yasgur Farm (as in Max Yasgur, the farmer who lent his alfalfa field to the famous festival), so you can only get photos from the roadside.
This giant statue of a Paul Bunyan like man dressed in a flowered shirt and patched pants, hippie style, can be found in a field along Route 17B in Bethel. Over the years, the statue has held a muffler (hence his name) and a fish, but these days his arms are simple held out and empty.
Head Out on the Delaware River
The Delaware River is one of the most famous waterways in the country thanks to Washington's legendary trip across it in 1776, and of course the fact that this lengthy river goes through five different states before reaching the Chesapeake Bay.
The 330-mile river begins in two branches in the Catskills, with the western branch starting near Mount Jefferson, and the eastern branch beginning its flow near Roxbury at Grand Gorge. The two branches join in Hancock, and they continue as one river.
The narrowest part of the entire thing also happens to be right in the Catskills in the aptly named Narrowsburg, New York. The town also boasts the river's deepest spot at 113 feet deep!
Now for the best news: The Delaware is perfect for swimming, tubing, canoeing, kayaking, and more, with free public access points throughout the Catskills, plus a variety of river trip companies that will outfit you with tubes, canoes, kayaks, and of course, life vests.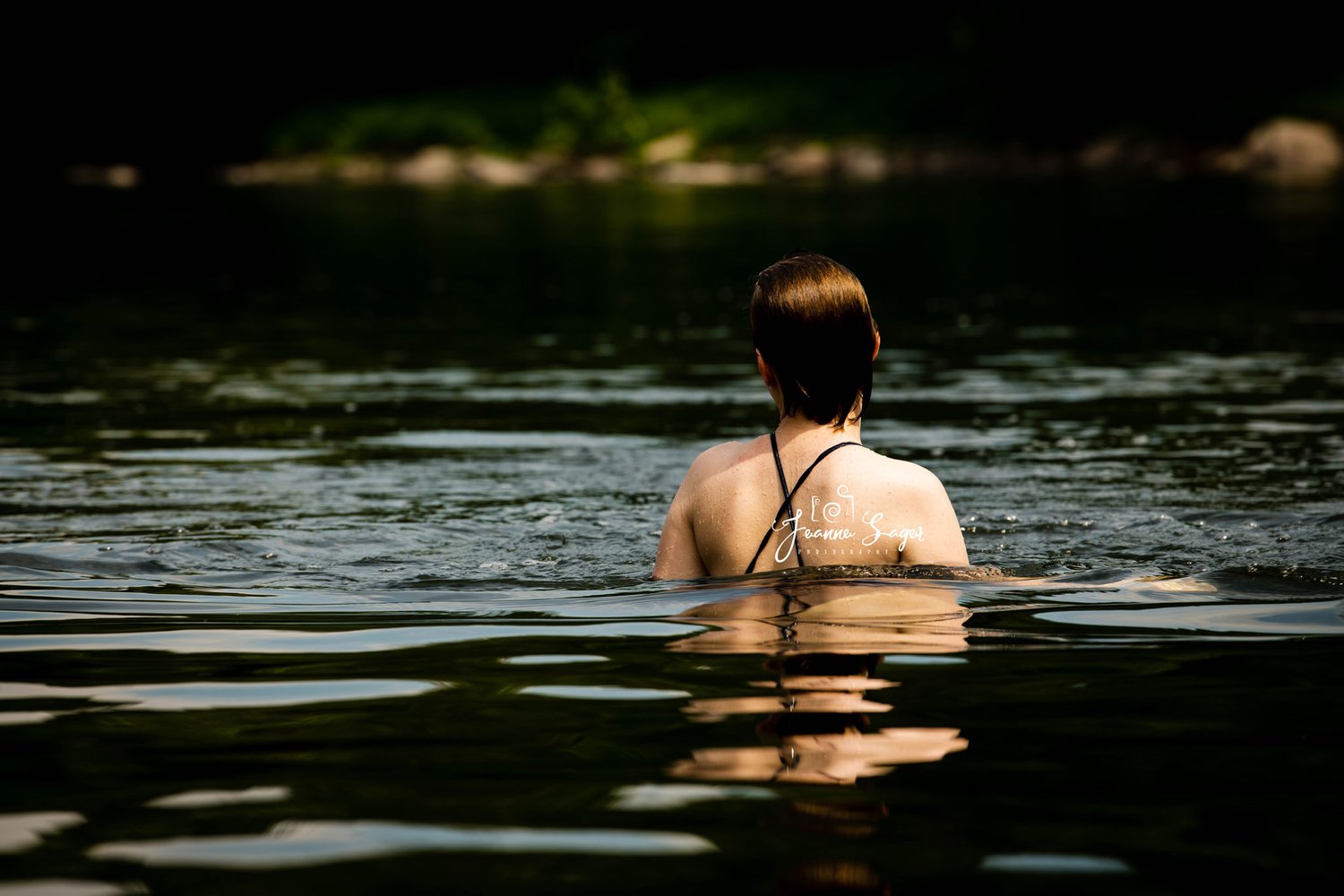 Raised on the river (I grew up in a house that literally overlooked the water!), I confess I'm partial to tubing as it's incredibly relaxing. The current does the hard work, carrying you and your inflated tube (or raft) downriver while you lie back and let it happen. Along the way you'll spot plenty of wildlife, including our nation's symbol, the bald eagle, which has nests up and down the river.
Where to Access the Delaware for Free
Much of the property along the river is private, so don't just pull over anywhere and wander out into the water.
Delaware River Water Trail is an incredible resource if you're looking for public access points where you can access the Delaware for free.
The National Weather Service also maintains a free forecast center specific for the river, so you can see if conditions are safe to go out!
The Best River Trips
Looking for something a little more organized? You can always head to one of the expert river trip planners who will do everything from outfitting you with the right equipment to providing shuttles to pick you and your whole party up at your destination, soaking wet swimsuits at all!
My recommendation? Head to Lander's River Trips in the aforementioned Narrowsburg. The folks at Lander's have been doing this for more than 50 years, and they have thought of everything you haven't … so you don't have to!
An important note
Life jackets may seem like a bit of a hassle, but they are not negotiable. Aside from the laws of the river (you will get a ticket if you're spotted without one), these jackets are a literal lifesaver. According to U.S. Coast Guard Recreational Boating Statistics, 77 percent of the deaths they've sadly had to respond to in recent years were drownings, and a whopping 84 percent of those involved people who were not wearing their life vest.
Don't be embarrassed and feel like they make you look like a tourist. Even as someone who grew up on the river, I never go out without one.
Roadside Attraction Alert:
If you're in Narrowsburg, keep your eyes out for one of several dove statues in the small hamlet, part of the Sullivan Catskills Dove Trail. These giant birds were set up around the area — at least 60 at last check — to celebrate the 50th anniversary of the Woodstock Festival in 2019, and each has a unique and distinctive design created by local artists to celebrate the area.
You can check out the entire Dove Trail Map and spend a day traveling from statue to statue. It's a great way to discover some of the cool spots throughout the Catskills!
Eat Your Face Off
If you're one of those people who loves to taste the local cuisine but always wants to know "where the locals eat," you're in luck!
The Catskills is filled with restaurants owned and operated by chefs who trained at the world famous Culinary Institute of America up the road in Hyde Park, NY, worked at Michelin-starred restaurants before coming to the Catskills, and have won top awards from the food critics. There's even a contender for the prestigious 2023 James Beard Best Restaurateur Award right here in the Catskills!
So where do the locals eat? Here are a few favorites you can't miss. Boasting a relaxed atmosphere, they're places you can sit, chat, and enjoy a meal that leaves you with that warm belly feeling at the end!
Conover Club at Callicoon Hills
I'd be lying if I said there wasn't some bias attached to this one as the Conover Club is located right in the tiny hamlet I call home — Callicoon Center. The restaurant is attached to Callicoon Hills, a hotel that has been hosting guests for generations, dating back to its days as a boarding house.
But it's Chef JP Medina's take on farm-to-table that will have you hitting brunch and dinner both at this resort restaurant. Medina's menus are filled with gourmet twists on comfort food — think venison Scotch eggs and a chicken pot pie with a buttermilk biscuit crust — while the drink menu pulls from local trails and even the names of fly fishing lures to bring the outside in.
Where to Go: Callicoon Hills is located at 1 Hills Resort Road, Callicoon Center, NY 12724
The Local Table and Tap
Planning to take in a show at Bethel Woods? Book your reservation now for a seat at The Local Table and Tap just up the road in Kauneonga Lake. Overlooking the lake, the American-style brewpub also draws from local food sources, just as its name implies. Chef Kevin McElroy offers a robust beer menu to match his hearty eats, including pierogis that can be ordered with our without kielbasa and the restaurant's 845 burger dripping in cheese.
Where to Go: The Local Table and Tap is located at 3 Horseshoe Lake Rd, Kauneonga Lake, NY 12749
Want to remember your time in the Catskills but want more than a few selfies that cut off the top of your head? Book a photo session — I'll come to your AirBnb, campsite, or help you find one of my favorite picturesque photo spots!