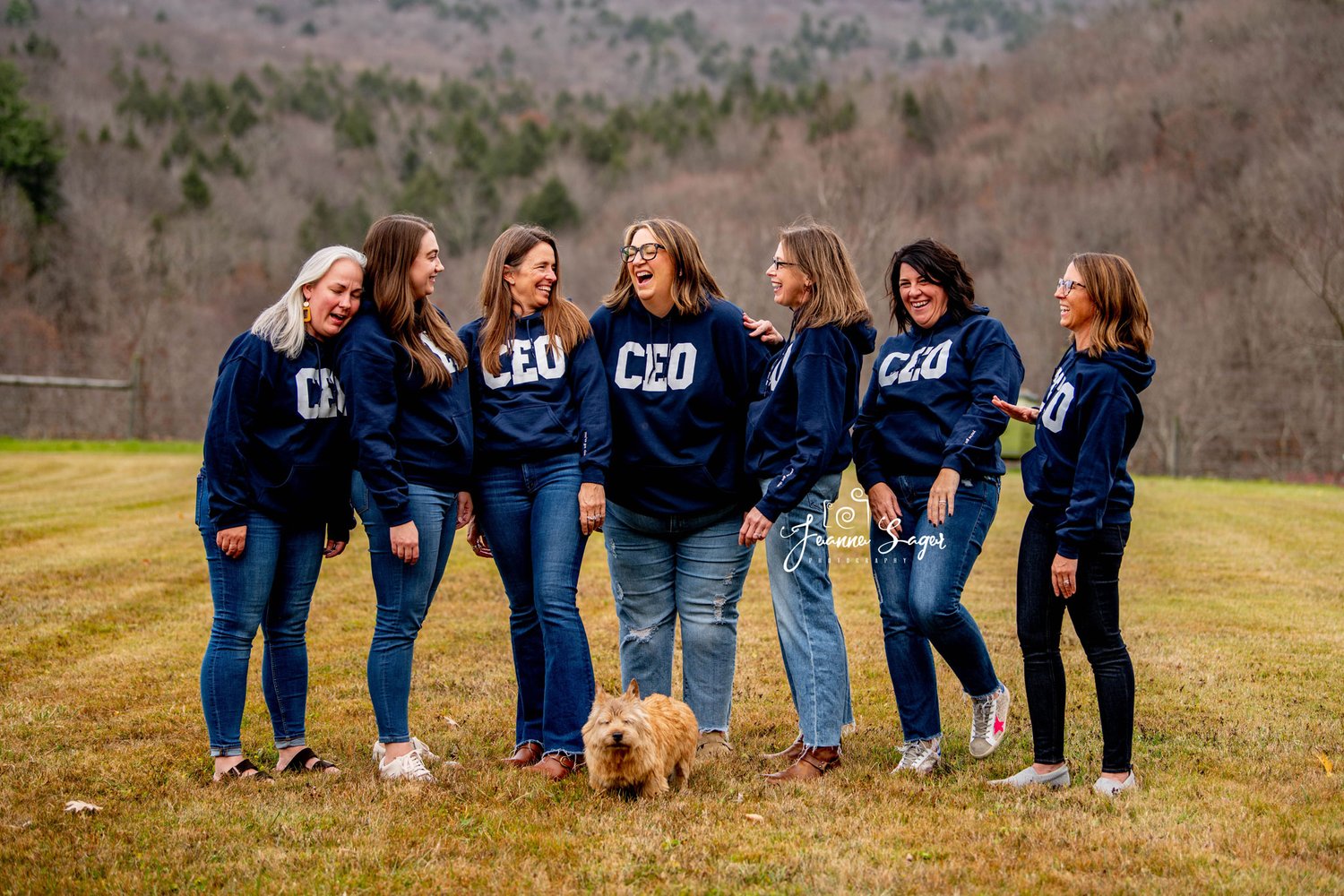 So you have a company website, you have social media profiles, and you're even thinking about some paid advertising (or maybe not). Is it time to invest in branding photography?
It's a growing demand from small business owners, and if you've ever spent three hours just trying to get a few photos you can post to your company's Instagram profile or a decent headshot that puts off just the right air of professionalism to potential clients, you can imagine why. Anywhere you want to represent your brand online these days, you' need a photo, and most business owners are not professional photographers.
That's where branding photographers like me (hi!) come in. I travel around the Catskills capturing corporate retreats, headshots, and more for businesses big and small. But what exactly does that mean, and do you really even need it all? Let's dive in!
What Is Branding Photography?
I'll start at the very beginning — with the definition. Branding photography is visual content that is used to promote a brand or business.
Pretty simple, I know, but it can take a variety of forms:
Product shots
Lifestyle images that show behind-the-scenes moments or your employees in action
Headshots of key team members
These are all elements of branding photography.
The goal of capturing images is to create a visual representation of a brand's values, personality, and message,. Once you have them, you can then use these images to build a strong and consistent visual identity across all of the brand's marketing materials. And, well, it gives you content. A LOT of authentic, true-to-your-brand content that you can use on your website, on your social media platforms, and in your advertising.
Benefits of Branding Photography
So now we're to the sticking point: Do you really need branding photography? Certainly if you aren't looking to set up a website, talk about your brand on social media, or even take out an ad, you probably don't. You can get along just fine without me sticking my lens in your business.
But it's 2023. Are you really skipping out on a website? Social media?
The average
Building brand recognition: Consistent, high-quality images can help to establish a strong visual identity for a brand, making it more recognizable to potential customers. While free (or even paid) stock images can get you through the initial set-up of your site or social platforms, they're not unique to your brand, and you'll quickly find that EVERYONE is using them … even your competitors.
Establishing credibility: Professional-looking images — rather than a few dark and blurry photos caught by that intern in accounting with her cellphone — can help to communicate a sense of trust and credibility to potential customers, making them more likely to do business with the brand.
Enhancing storytelling: A well-crafted set of images can help a brand to tell its story in a more engaging and effective way, helping to build an emotional connection with its audience. Lifestyle images that capture your brand's
Creating a sense of personality: Branding photography can help to create a sense of personality for a brand, making it more relatable and memorable for potential customers.
Differentiation: By having unique and consistent images, a brand can differentiate itself from competitors, and stand out in a crowded market. Unlike stock imagery that tells the story of whatever that stock photographer was trying to tell, custom branded photograph will allow you to share what makes your restaurant's food so special or your insurance agency the one people can truly trust.
Versatility: Branding photography can be used across a variety of different marketing channels, such as social media, website, packaging, and print materials, making it a versatile and cost-effective investment. I've found that as little as one hour with me can provide as much as six months worth of social media content for a business!
Savings, savings, savings: When you're not paying that intern in accounting — or your front desk manager — to spend hours trying to shoe-horn photography into their day, they can actually spend their time doing what it was you hired them for in the first place. Meanwhile you're saving time and energy on trying to come up with fresh ideas to feed that social media beast.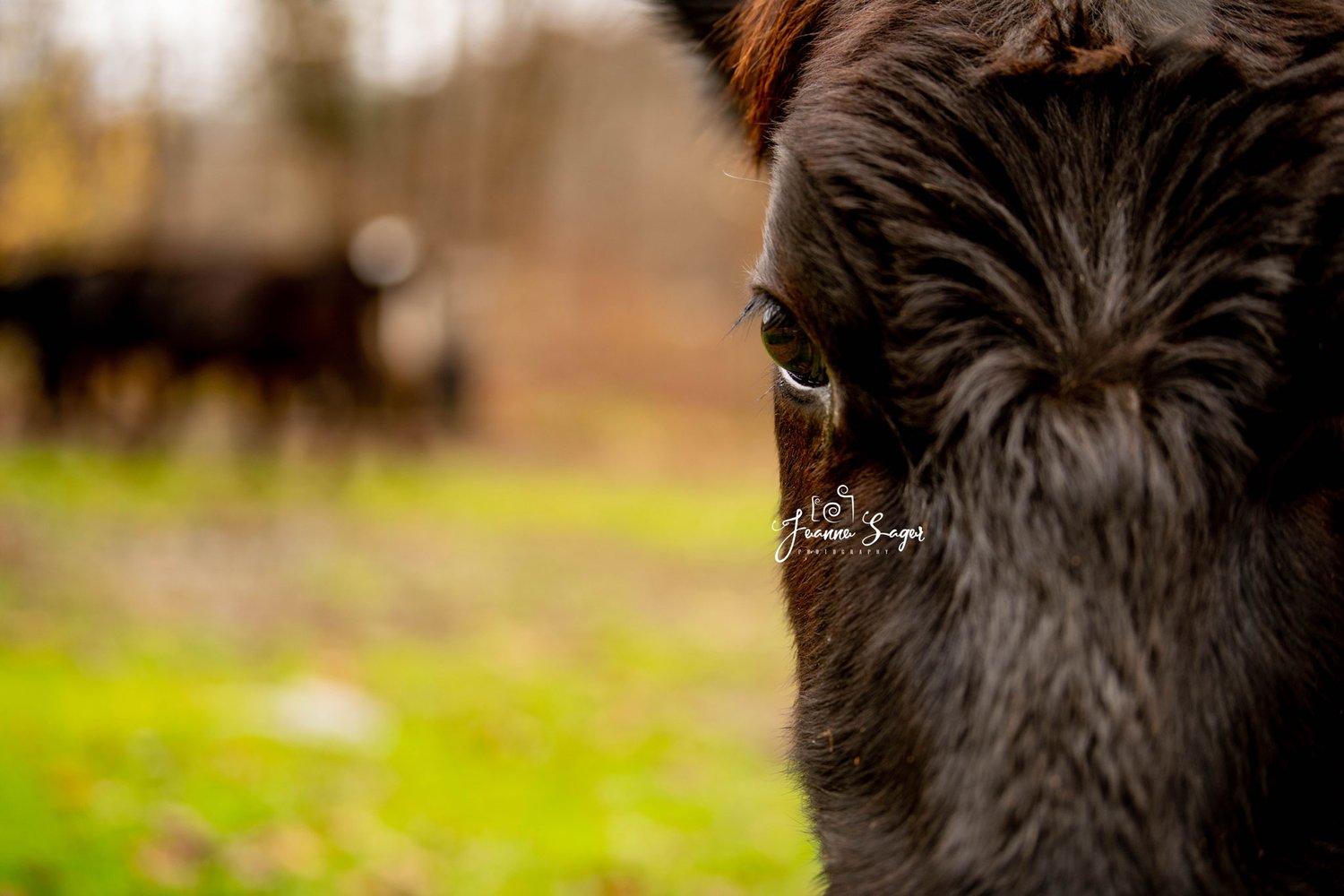 How Can My Business Use Branding Photos?
If you're thinking of hiring a branding photographer, here are a few photos to add to your list!
E-commerce businesses: Product shots and lifestyle images can be used to showcase products in an attractive and engaging way, helping to increase sales.
Service-based businesses: Headshots of key team members and images of the business in action can help to establish credibility and build trust with potential customers.
Food and beverage businesses: Images of food and drinks can be used to entice potential customers and create an emotional connection with a brand.
Real estate businesses: You already know that professional-looking images of properties can help to increase their perceived value and make them more attractive to potential buyers or renters. But what makes you the agent to work with? Create a sense of trust and build relationships with buyers (and sellers) with behind the scenes photos that show all that you put into your work to bring your clients top-notch service. Own an AirBnB here in the Catskills? Evoke "I have to go there" response with photos that show your property being used and enjoyed by real humans!
Professional services businesses: Headshots of key team members as well as images of the office can help to establish a sense of professionalism and credibility. Take it a step further, and take your branding photographer on a service call to capture your team in action and record some of the unique services that only you provide.
Non-profit organizations: Images can be used to communicate their mission, values and the impact of their work, and help build emotional connection with donors.
Artisans and creators: Showcasing your work, the process and the behind the scenes can help to build a connection with customers and increase sales.
Curious about documentary photography? Drop a comment below, or send me an email!