I'm a documentary photographer. It's not something you see a lot of, at least not here in the Catskills. So it's no wonder when I use the term, people often ask: What IS documentary photography?
Don't worry — this is a no shame zone. I love getting a chance to talk about one of my very favorite art forms. Curious about how I take my photojournalism background and apply it to my family sessions and wedding and branding work to make it unique? Let's dive in.
What Is Documentary Photography
I'll start at the very beginning — with the definition. You've likely heard of documentary films — movies or shorts that are non-fiction in nature and designed to document reality. The same holds true for documentary photography. It's a style of photography that captures reality.
There's no posing or directing going on when I'm doing a documentary photo shoot, and the photographer is not doing an elaborate set-up. Documentary photography is also done on location, not at in a studio setting.
When I'm practicing documentary photography, I'm not looking for perfect, and I do not expect people to look at the camera. Anything but! I'm looking to capture photos that reflect your family or your wedding or your event exactly as they are, and most of the time we are not staring into a camera lens with a big ol' grin on our faces.
Wedding Wow
In this documentary-style wedding photo captured during a wedding in the Catskills, a bride holding her son tears up watching her new husband and dance with his mom.
Benefits of Documentary Photography
I understand people love posed photos (and I do offer those as well), but if you're considering the type of session you want to book, there are a host of advantages that come with a documentary session.
Less stress for the client. You don't have to look a certain way. You don't have to convince your partner to smile. Your kids don't have to even look at the camera!
Less set-up. You don't have to head to a studio, and you don't have to make your house look "picture perfect."
More ways to incorporate the things you love to do. While posed photos have their place (I promise I'm not picking on them!), documentary photography sessions can focus on anything from going pumpkin picking with your children to baking cookies for the holidays to a day on the river with your best friend. The sky really is the limit!
A more comfortable experience overall. Posing and having to smile at the camera all of the time doesn't come naturally to most of us. Why should it? We don't model for a living! I also understand that it can feel overwhelming to have a camera trained on you all of the time when you're not used to it. I've found many clients enjoy a documentary session because the lack of directions from the photographer allow them to essentially ignore me … and just be themselves!
A timeless heirloom. One of the advantages of documentary photos over studio or even lifestyle imagery with posing is the chance to capture things as they were. Do you want to remember the way your partner looked at you as they saw you for the very first time on your wedding day? Or maybe you want a reminder for all time of the way your youngest child runs with her finger looped through the tag of her treasured stuffed animal? These are the sorts of things that documentary photography was designed to capture. This is what makes this style especially powerful for big moments such as weddings or surprise engagements, but it's equally impactful when you are looking back at documentary photos of children who have long since grown up or of loved ones who are no longer with us.
Stripping away all of the "extras" for a documentary shoot allows me to focus on the simple magic moments.
It's a Family Tradition
This grandma asked for a documentary-style shoot that would capture her special tradition with her young granddaughter: baking cookies at home!
Documentary Photography vs. Candid Photos
One of the things I hear most often when I ask "hey, what drew you to my work'" is that a potential client spotted a photo of mine on a friend's wall or maybe even on my Instagram (I'm @jeannesager over there if you'd like to take a look!) and loved that everything looked so candid.
So what's the difference? At its heart, there really is no difference. Candid photos are technically documentary in nature.
But there are many photographers who offer candid photos as part of their "lifestyle" sessions, and there is also posing and directing that goes on. Certainly I've done that myself … but that's not a documentary session.
Documentary style photography is a true "fly on the wall" experience, and when I'm there for a photojournalistic-style documentary session, I don't direct. I simply capture!
What Does Documentary Photography Include?
If you're looking for a documentary photographer to document your family or an upcoming event like a wedding or a sweet 16, you're going to want to sit down with them (or me!) to talk expectations. This is really no different from booking any other kind of session. There should be a consultation beforehand about what the session will include, and of course a contract should be signed.
Different photographers will offer different types of packages. In my case, documentary sessions can be booked with a session fee that covers my time with you, pre-session consultation, guidance on setting up for your session, and all my hand-editing of your images after your session.
You'll then have a chance to pick the photo package that works best for you. They all include:
Digital image packages of various sizes
Print credits (how much is dependent on the package you choose)
If you are looking for a documentary style wedding, this will not traditionally include posed portraits. This is growing in popularity as it takes a lot of stress off of couples who don't want to have to argue with family members about WHO is special enough to be in the family shots, but if you're hesitant to give this piece of the puzzle up, there are ways to compromise. Why not schedule a separate portrait session on another day, so you can spend your wedding day enjoying the fun with your guests?
How Do You Become a Documentary Photographer?
There is no special path to becoming a documentary photographer. Although I did take some photo classes in college, most of my photography knowledge has been honed over years in the business and my work with some pretty talented mentors who have been generous with their time and wisdom.
But like many documentary photographers, I started in photojournalism first — working as a newspaper reporter and photographer. That's a unique sort of photography because you aren't able to direct the scene.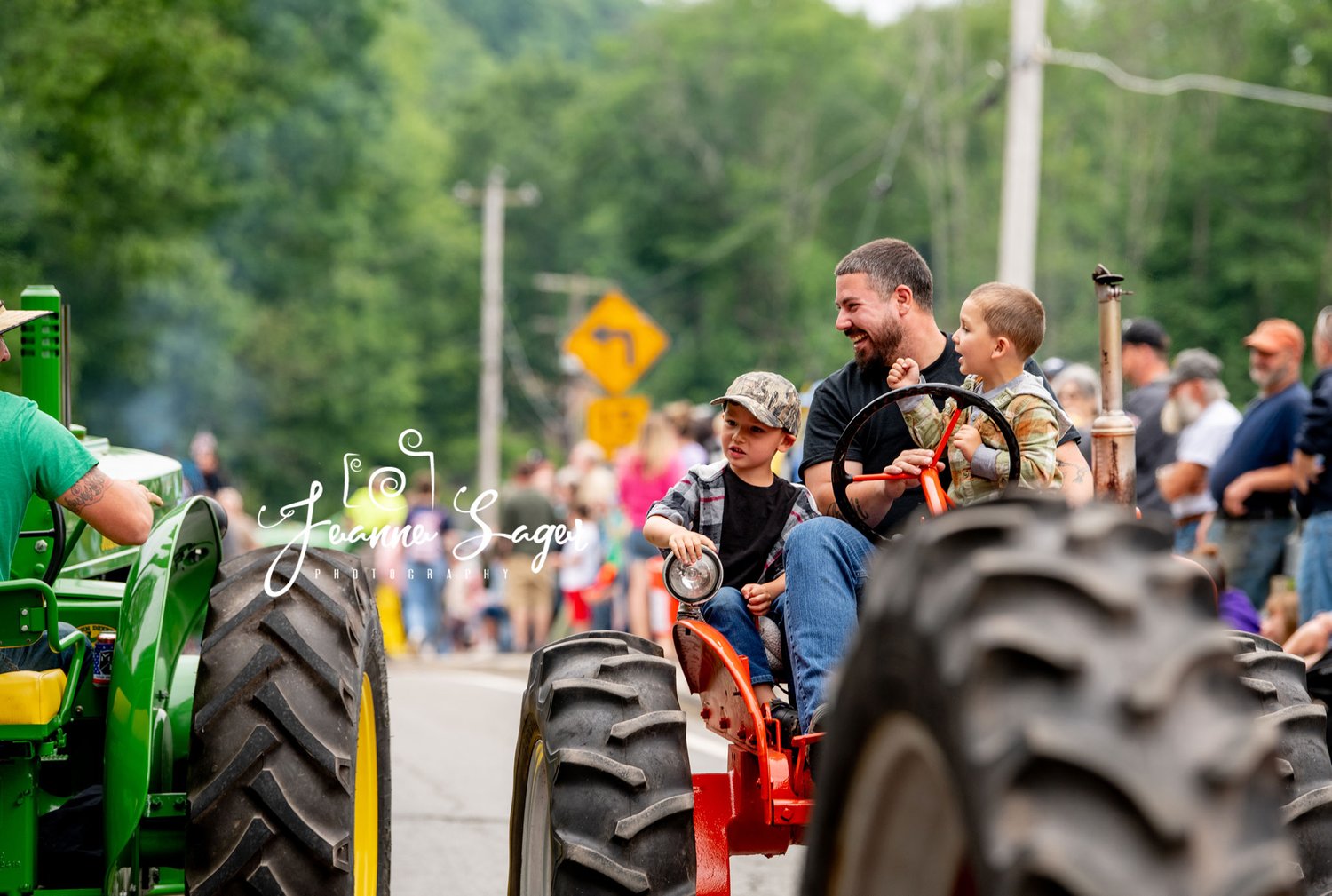 Tractor Factors
This documentary style photo comes from the Callicoon Tractor Parade (a popular tradition in Callicoon, New York!) and represents some of my work in photojournalism for the Sullivan County Democrat newspaper.
That doesn't just mean I can't tell people where or how to stand, but I also can't dictate when an event should happen to ensure the lighting conditions are just right. If a parade is going to happen at high noon when the sun is highest in the sky — a situation that creates very harsh differences between light and dark — I have to roll with it. And if a fire were to happen in the dead of night in the freezing cold while my camera batteries were refusing to work, well, I just had to to make it work. There's no re-scheduling news.
I still photograph events for the Sullivan County Democrat newspaper, and I love the tests this work puts me through as I'm always learning more with each chance to pull my camera out to capture the news.
Curious about documentary photography? Drop a comment below, or send me an email!